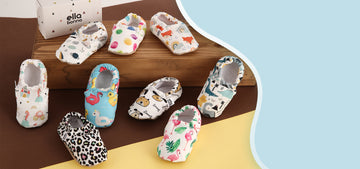 Ella's Birth
It all started when we found out Ella was coming into the world. As a sensitive mom, I realized how important the baby's clothing choices are for her physical development and health as I prepared the shopping list with all my excitement. With the indescribable feeling of holding Ella in my arms, I began to search the Internet for something that would keep her little feet warm. The risk of getting cold with traditional knitted booties worried me a bit. So I decided to make my own booties. I sacrificed an organic cotton combed t-shirt that I had bought for Ella, and our first sweatpants were born.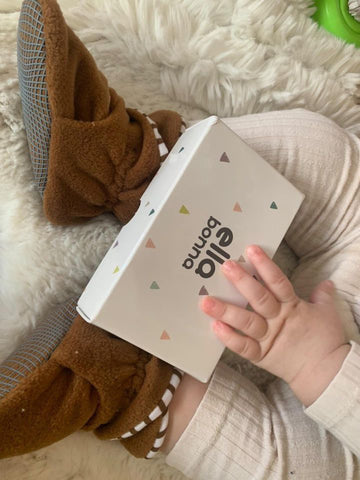 Our approach

As a hardworking, researching mother who wants the best for her baby, I always wanted Ella to use the best in clothing made with organic and natural materials. I saw the satisfaction of Ella Bonna mothers as my own satisfaction, the happiness in their eyes as my own happiness.

Growing Business

After Ella's growth and first step trials, we designed our snap and non-slip slippers based on my experiences and the experiences of mothers like me. Our e-commerce journey, which began with a friend of my wife's and focused primarily on the American market, has brought together more than 1 million moms who still love Ella Bonna products in more than 20 countries.

Ella Bonna Moms Are Always Right

I have set → made the rule that ELLA BONNA MOMS ARE ALWAYS RIGHT and their SATISFACTION IS MORE IMPORTANT THAN ANYTHING else → ELSE as the FIRST AND UNCHANGEABLE article of our company constitution.
"Thank you to millions of mothers who shared the excitement of the first steps with Ella Bonna..."